After passing the FE exam recently, senior Anthony Calfapietra has continued on his path to an accelerated masters and becoming an engineering consultant after coming back from an uneven start.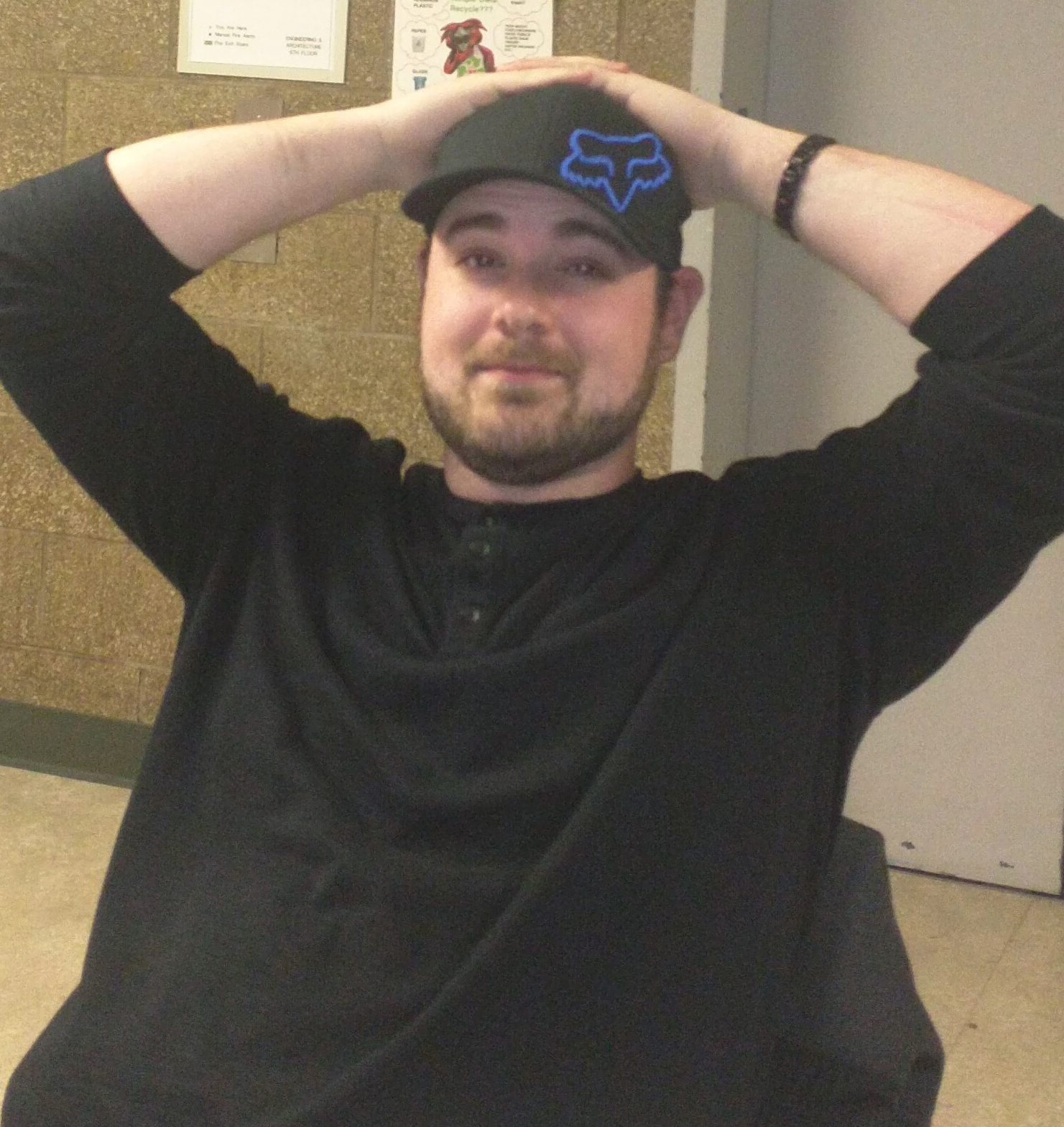 Clocking in at a shade under six hours, the Fundamentals of Engineering Exam isn't exactly low-hanging fruit. But, it's part of a path that many engineers follow in becoming licensed Engineers in Training (EIT) in Pennsylvania, and towards the Professional Engineer license (PE).
For senior Anthony Calfapietra (ECE), currently set to graduate this spring and head into his one-year masters through the +1 program, the exam was part of a longer—but also accelerated—career track that started with the TV show How it's Made.
"My mom used to work night shifts, and my dad and me would stay up and watch it," he said. "The design process behind things really intrigued me."
Of course, his father didn't just watch the show with him, but was a source of inspiration in his own right, working in carpentry and doing a "little bit of everything."
Before he knew it, Calfapietra was interested in engineering, himself.
"He kind of pushed me toward the electrical side, but also there's some adrenaline that comes with working with electricity," Calfapietra said, before noting that the growing prevalence of electrical systems didn't hurt with job security, either.
Though he knew he wanted to be an engineer, getting started proved tough at first.
He started at Widener University before taking time off and working a few retail jobs ("I hated waking up and going to work every day," he said.). Eventually, he landed at Montgomery County Community College where he still felt antsy to get his career into gear. Then came Temple, and eventually the accelerated +1 program.
"It just made sense for me. I knew I wanted to go further than my bachelor's, but I didn't want to wait," he said.
Calfapietra learned of the FE exam from Dr. Ryan, Associate Professor of Instruction in Civil and Environmental Engineering, and has found many additional career options open since he's taken the test. His eye is on becoming a consultant, helping on new construction.
"I wanted to point to something and say, 'I built that,'" he said.
For Calfapietra, it's not only thinking about 'what's next' for him, but also 'what's next' for his friends on campus and the undergrads who will follow them. And Temple is the place where that idea took hold.
"The people I hang out with around campus, as soon as they saw I passed the FE, they went out and bought books," he said. "There shouldn't be just one or two undergrads taking this exam every year. There should be 20 or 30."
To learn more about the exam, visit https://ppi2pass.com/fe-exam/resources/main or speak to your academic advisor