Emily Kight's unusual Temple journey began in 2011, when the film and media arts major wanted to explore animal documentary work. Kight (BioE, 18) has since moved on to her next act: battling ovarian cancer through bioengineering.
"Looking back, that was very science-driven," she said, referencing bioengineering's observational nature. In a way, that explains the change-of-heart in stepping from behind the camera to study bioengineering.
While continuing to freelance—she just finished shooting her last wedding—Kight has been recognized for research that has been as personal as it has entrepreneurial.
Just last year, she researched and developed Prohibere, a product that manage urges from trichotillomania, a condition from which Kight still suffers. The impulse is often triggered by anxiety, causing a person to pull out their own hair.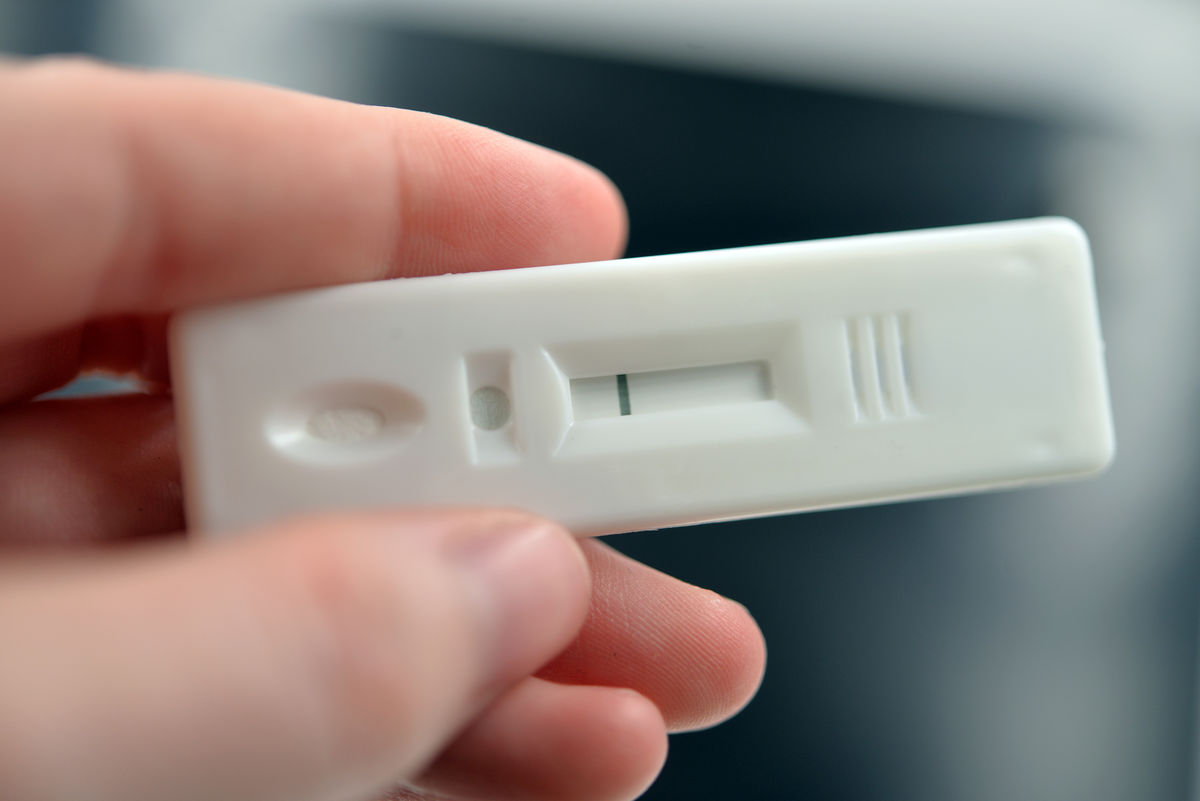 Now, after placing second overall in the competitive Be-Your-Own-Boss-Bowl developed by the Innovation and Entrepreneurship Institute at the Fox School of Business, selling the cooling cream on Amazon for the last six months, and with a stronger version just hitting the online retailer, she turned to the next challenge.
For her follow-up, this time Kight's research placed her first in the Social Impact Track at the same Fox competition. That brought her to a partnership with a San Diego, California-based research and development incubator on her latest work: a urine test used to screen for ovarian cancer (above).
"Right now, this type of test doesn't exist," Kight said. "Ovarian cancer is the fifth most common reproductive cancer but it's also the deadliest one, because it doesn't really present symptoms. All you can really do to confirm you have ovarian cancer is get a biopsy."
How critical is early detection? According to the American Cancer Society, "if ovarian cancer is found (and treated) before the cancer has spread outside the ovary (stages IA and IB), the five-year relative survival rate is 92 percent. However, only 15 percent of all ovarian cancers are found at this early stage."
Kight noted that most are caught in the third or fourth stage when survivor outcomes are below 20 percent.
"The goal is to make an affordable test prototype with the hopes that it could be made on a larger scale, so women can have better chances to detect ovarian cancer, before it's in a harder to treat stage and their survival outcomes are low," Kight said.
While she continues to refine the research, being developed with FDA guidelines in mind (itself a lengthy process), Kight kept things in perspective—the hallmark of tying up your second act and, maybe, preparing for the third.